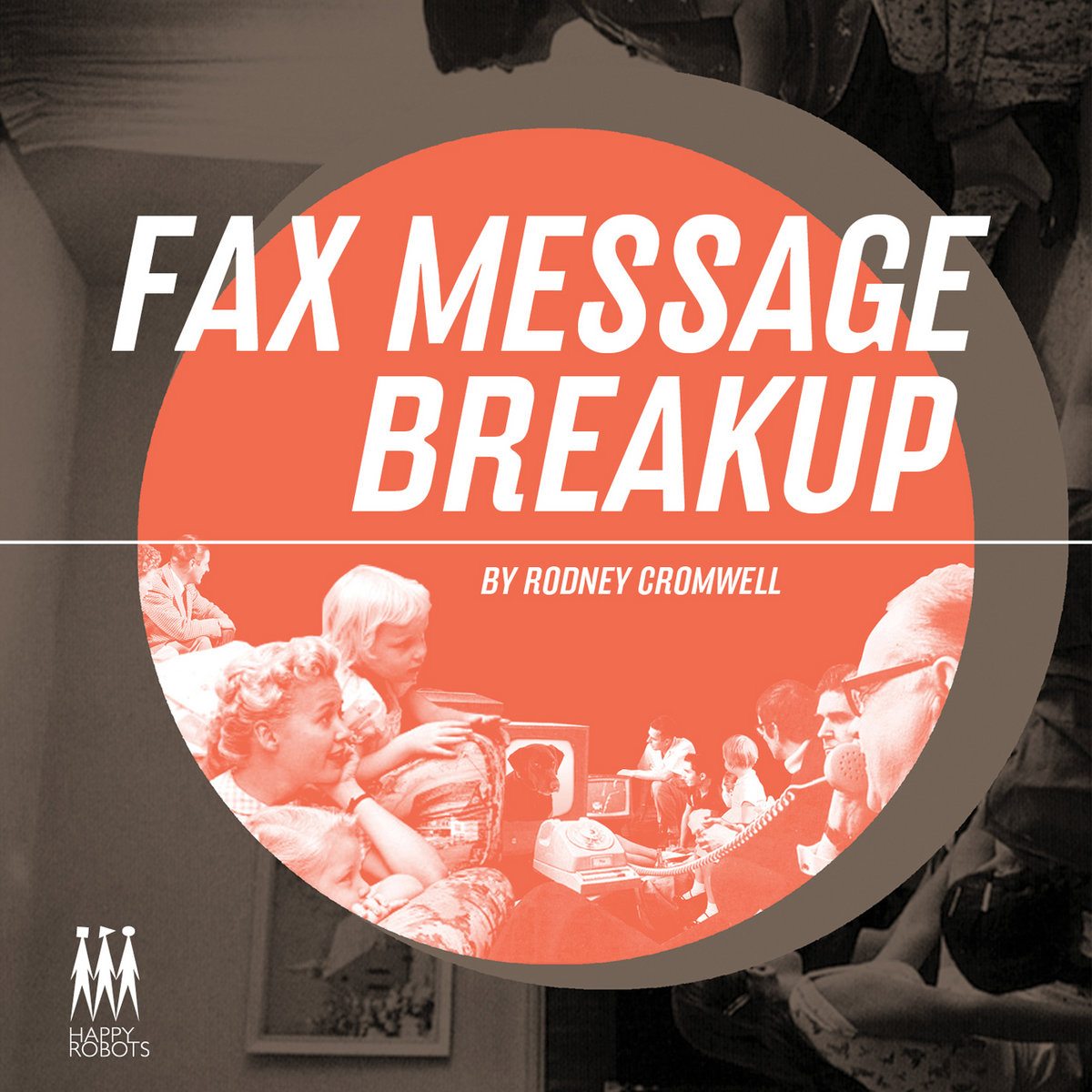 Rodney Cromwell's
The Age Of Anxiety
was one of my favourite albums of 2015 and it's still one I play regularly, the dark edge to the album's synthpop remaining interesting and, importantly, hugely enjoyable after multiple plays.
Fax Message Breakup
comes from the album and it's a track that pays homage to New Order circa
Power Corruption And Lies
and that is never going to be a bad thing.
The track was inspired by Phil Collins' fax induced marriage breakup many years ago, but mercifully sounds nothing like any of his works. Instead, dark swirling synths, melodica and some quite wonderful lyrics all mix, creating a superb track and one that deserves to be heard and loved.
There are a couple of great remixes of
Fax Message Breakup
here too. Happy Robots labelmate Hologram Teen remixes the track superbly, the
Hologram Teen's Video Suitors Remix
taking the track in a glitchy disco
direction and
AUW's Obsessive Perfection Remix
brings more than a hint of Depeche Mode to proceedings. As a reader of this blog, (1) you'll know that appeals to me and (2) it will certainly appeal to you.
The e.p. is finished off with remixes of album tracks
Cassiopeia (
the
Leaf Library Remix)
and
Baby Robot (
the
Chris Frain Remix)
which offer cool takes on both tracks. I am a sucker for an album-track-remix-as-single-extra notion. That started off for me with
Something To Do (Metal Mix)
featuring on the limited edition 12"of
Shake The Disease
and it's something many more bands should do.
That needless Depeche diversion dispensed with,
Fax Message Breakup
is an e.p. you want to have in your life. Rodney Cromwell is one of the most interesting and inventive artists there is on the electronic scene just now - you'll kick yourself if you don;t check him out.
Fax Message Breakup e.p. is available now on Happy Robots Records on cd and to download.
Happy Robots Records
http://www.happyrobots.co.uk/entry
Happy Robots Soundcloud
https://soundcloud.com/happy-robots