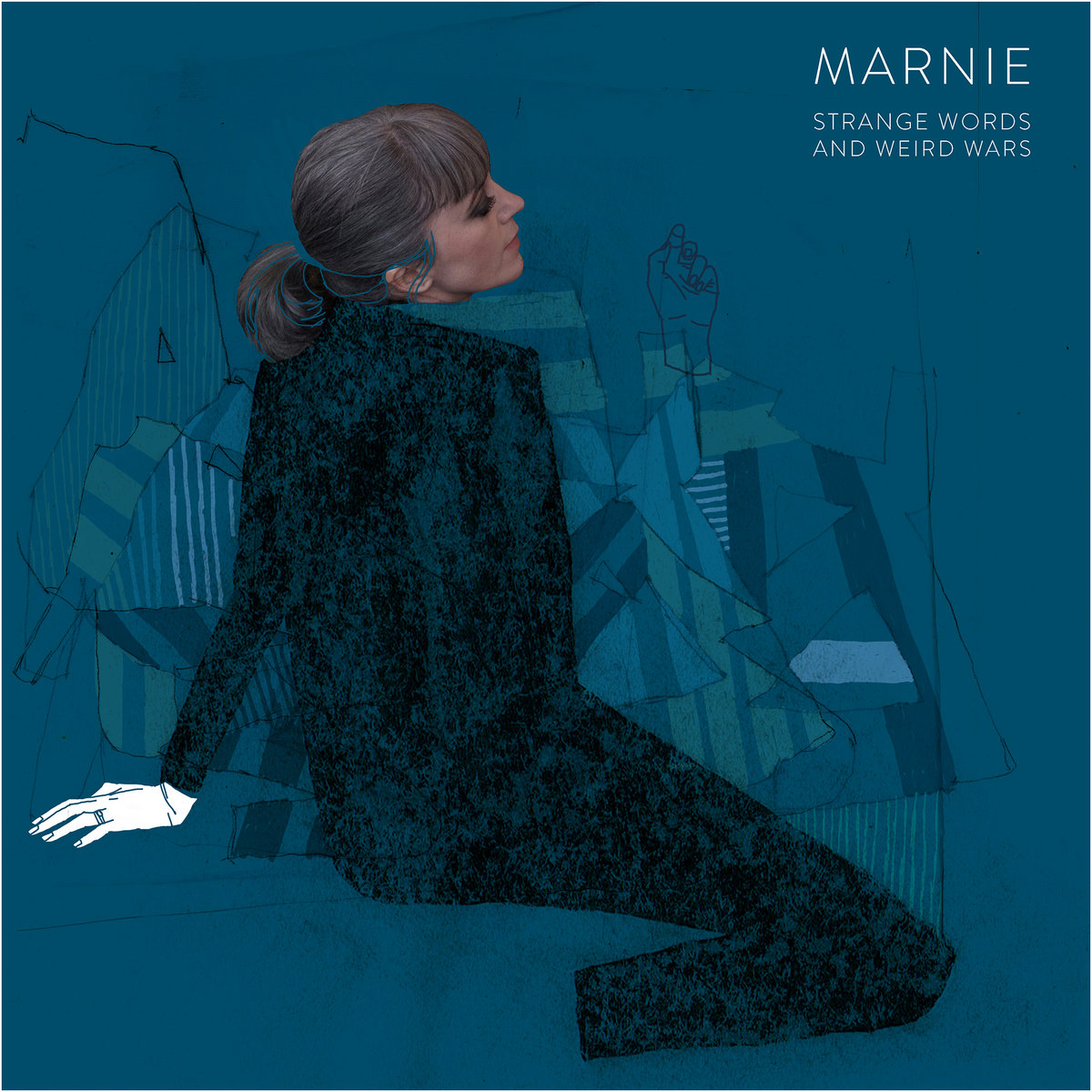 As Depeche Mode take a brief pause on their world tour, I can take a brief pause from the
Global Spirit Tour Project
to write a review of the new Marnie record
Strange Words And Weird Wars
. Listening to the album, as I have done many times already, I can't help but think she'd make a fine support act for DM's global trek, firstly given how popular she is among the Black Swarm anyway, but secondly because these songs played live would be a great way to open a Depeche show. Perhaps if they get round to confirming a Glasgow show for later this year? It makes sense Martin and co.
Anyway, to the album. This is Helen Marnie's second solo release and it is a real treat for fans of electronic pop, building on her wonderful solo debut release
Crystal World
, adding a new layer of crisp pop to great effect. By now you should all know lead single
Alphabet Block
which kicks off the album and which I reviewed a while ago (
review
). As part of that review, I had a quick chat to Helen and asked about the new album and during that she said that the new album was "
definitely a pop effort"
and that's apparent throughout. As
Alphabet Block
and the second single, the magnificent
Lost Maps,
show though, this is more than a straightforward pop album - it's a beautifully crafted, intriguing gorgeously synth laden album that is surely bound to be looked on as one of this year's finest.
Bloom
and
G.I.R.L.S
follow
Alphabet Block,
a faultless opening trio, with
G.I.R.L.S
boasting a chorus that even the dead would dance to, before recent single
Electric Youth
slows things down a little with its mix of 80's power pop and pure synthpop a real joy. The video (below) reflects those influences and, as I'm a huge fan of an HQFU, it's cool to see Sarah Stanley both in the video and as a key part of Marnie's live set up.
A Girl Walks Home Alone At Night
and
Summer Boys
both show off a darker synthpop side and both a re wonderful with
Summer Boys
sounding like the sort of single Mute would have loved to have released in their early days. The distorted sounding synths on that track are one of those things that, if you're a bit of a synth nerd, are music to your ears. Glorious. The closing track
Heartbreak Kid
is another standout, containing yet another chorus that's impossible to ignore and impossible to get out of your head.
Like I said earlier, this album is surely going to be considered one of this year's finest. I'm biased of course being a huge Ladytron fan, a Glasgow based blogger who goes on a tad too much about electronic music including of course Depeche Mode and someone who loves
Crystal World
, but in all honesty, this is a superb album. There's so much incredible music coming out of Glasgow just now but, despite the competition, Marnie has raised the bar. This is an album you don't want to miss.
Strange Words And Weird Wars by Marnie is out now and is available on all the usual digital places. Ignore them though and head to her Bandcamp pages for cd's and a grogeous clear vinyl release.
Marnie Bandcamp
https://helenmarnie.bandcamp.com/
Official site
http://helenmarnie.com/