As you may have gathered, I'm writing about Depeche Mode's Black Celebration this month, You might have seen the odd post here and there. One post I struggled with was the "birthday" post which is, of course, today's one. I wasn't sure what to do as I've already covered reviews, the artwork and the production and after this, we'll focus more on the tour. I could show you a poster advertising the album release:
Courtesy of Depmod.com
but that's not hugely exciting is it? This picture of the band on release day (or near release day...) in San Remo shows how exciting they found it:
Courtesy of Depeche Mode Classic Photos And Videos FB Group







So what should I do? Obviously, we have to say Happy Birthday to the album and the symbol from the album artwork that matches up to Sometimes seems the most appropriate way to do that: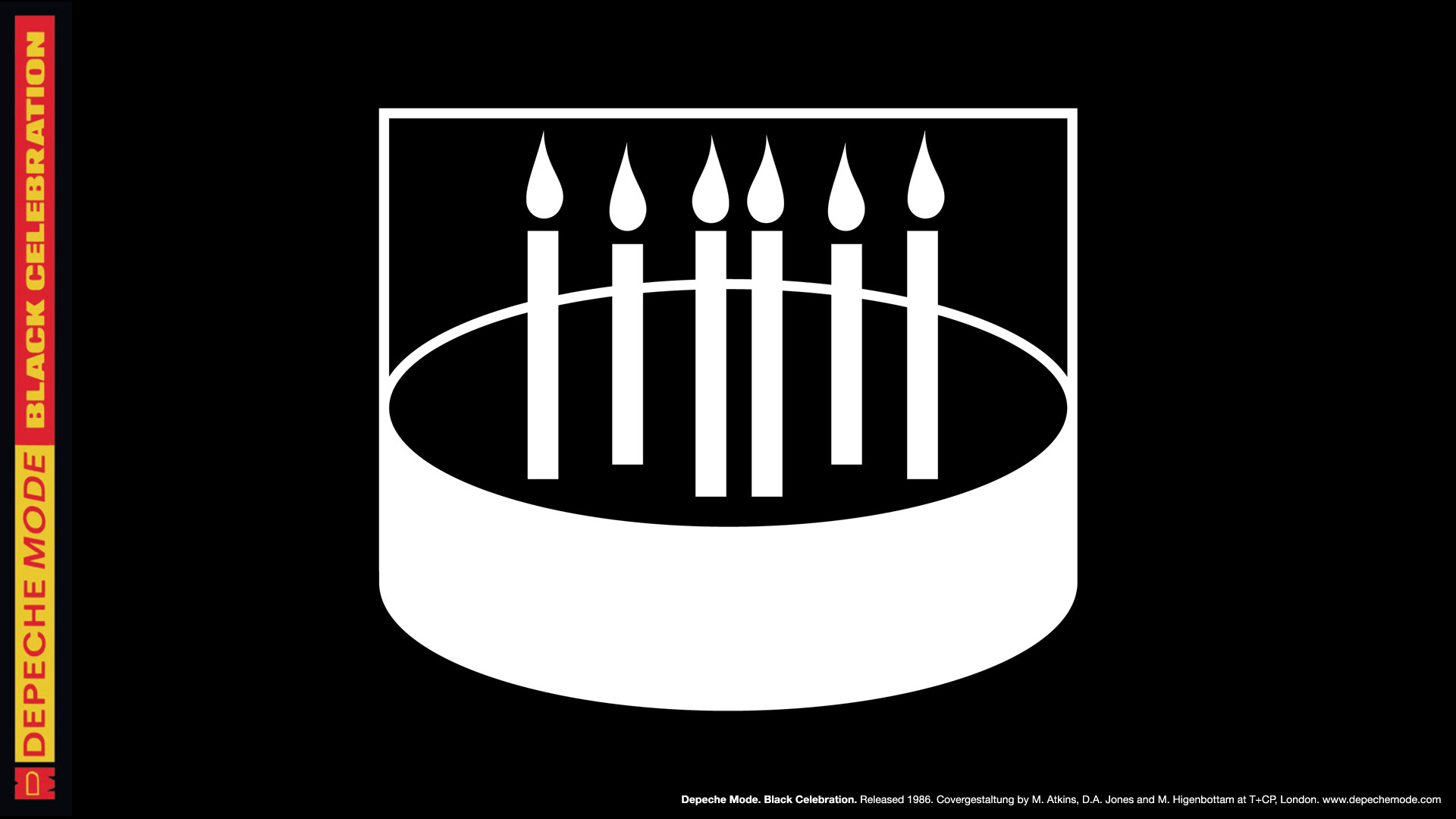 Courtesy of depechemode.com
So Happy Birthday Black Celebration. Thirty years old and none the worse for it. The thing is though, as extraordinary as it may seem, the release of Black Celebration wasn't the only thing happening in the world on 17 March 1986. Martin clearly sensed this with the lyrics to New Dress speaking of all manner of wider political issues and so, in an attempt to cram that into the title of this post, here's what else was happening in the world on that day. I can't confirm if Princess Di was in fact wearing a new dress however. Let's have a look at music first:
UK Number 1 single: Diana Ross - Chain Reaction
UK Number 1 album: Dire Straits - Brothers In Arms
US Number 1 single: Starship - Sara
US Number 1 album: Whitney Houston - Whitney Houston
The world was clearly in need of Black Celebration although that wasn't the only album released that day. The U.K. compilation Hits 4 came out, for example, and it started with A-ha's The Sun Always Shines On T.V. so that's fine by me.
Other events from that day aren't as thrilling as you'd expect on such a momentous day. For example, the Belgian news channels may well have had to drop a proposed Black Celebration special when their schedule was filled with the news that the Haemers gang had robbed a vehicle transporting gold through Belgium. The gold had a value of 35 million Belgian Francs which clearly shows that the gang needed the cash for the white vinyl 12" version of Stripped and were saving for a mint unopened A Question Of Lust cassette single and French cd single.
In other news, Roma and Bosnia striker Edin Dzeko was born, as was clownish Paul Weller wannabe and Arctic Monkeys hanger-on Miles Kane. I have no idea if either of them is a fan of Black Celebration, but I'd like to imagine Dzeko is a Depeche fan. I have no idea why. It was also, of course, St Patrick's Day in Ireland and those parts of America that pretend to be Irish for a day. A green celebration if you will.

Time Magazine warned of "Drugs On The Job" in a story that explained how worried companies were attempting to drive drugs out of the workplace. I'm sure someone said "Drugs are everywhere/There are drugs in the workplace/For a start" at some point.
Garfield wasn't thinking of Depeche Mode:
but why would he be?
In the end, to people like us, the only thing that mattered on 17 March 1986 was the release of Black Celebration. In the album's closing track, New Dress, Martin writes about being aware of political and social events worldwide in an attempt to ensure that you are able to make informed decisions. To do this, he juxtaposes a series of horrors such as plane crashes and famines with the tabloid media's obsession with celebrity to highlight what side of the fence he thinks you should be on. All well intended, but Martin's valiant attempt to educate was ultimately undone by the final piece of news I have for you from that date.
On March 17 1986, Prince Andrew and Sarah Ferguson got engaged. She may not have been wearing one that day, but that announcement meant that Princess Di, come the wedding day, would no doubt be wearing a new dress.
(Groan).
"I preferred Speak And Spell to be honest"
Thanks very much to my wife Pam for the inspiration for this blog. I'd only got as far as putting up a picture of the album cover but her idea saved the day. If you think I'm fed up of the words Black and Celebration, imagine how she feels...