As part of a show put on by
Detour
at the Science Centre in Glasgow, Marnie played a set on Friday 5th June that once agains showcased the strength of the songs on her most recent album
Crystal World.
The Science Centre atrium really is a spectacular venue for a gig and the electronic sound of Marnie, Lockah and Errors seemed tailor made for the venue.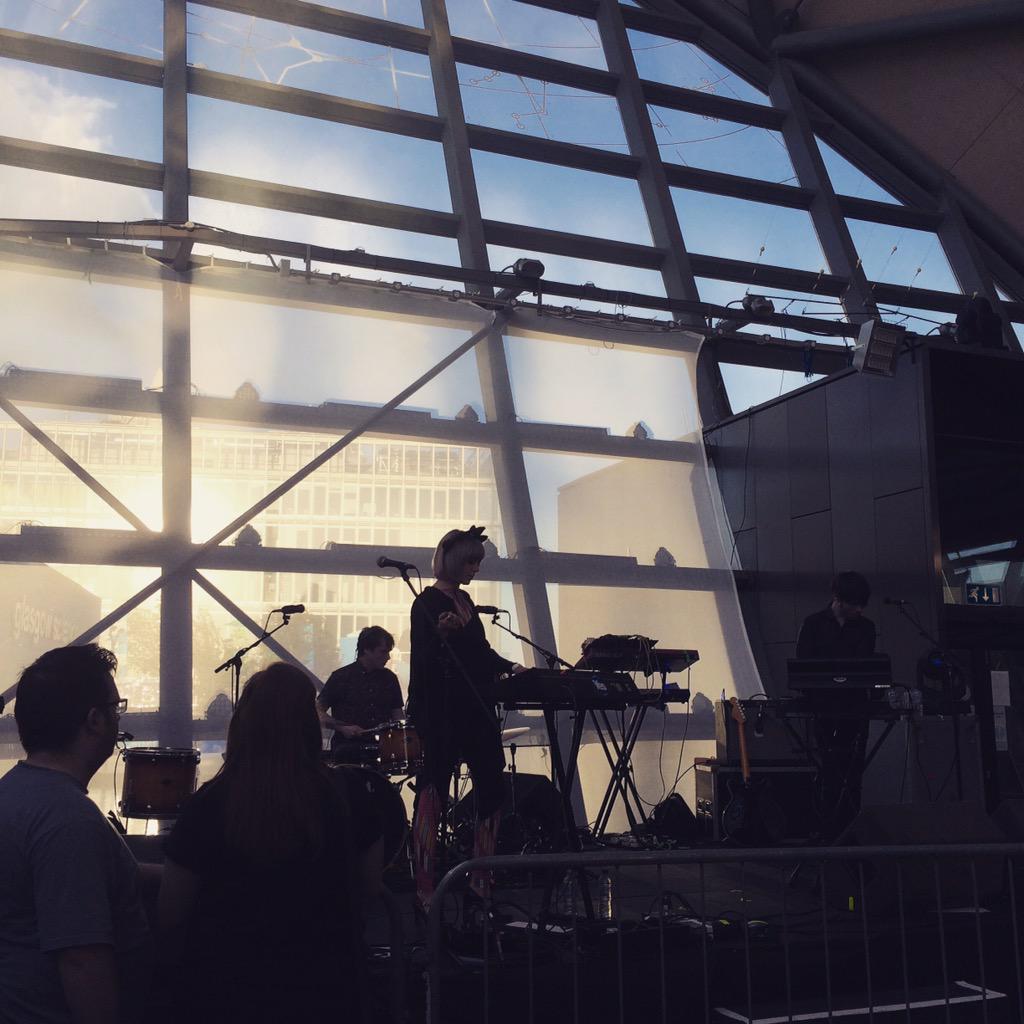 Marnie, live at Glasgow Science Centre, 5 June 2015 (Photo by me)





Marnie's set was mainly taken from Crystal World with opener The Hunter kicking things off brilliantly. It was followed by my favourite track from the album, We Are The Sea, which is as strong a synthpop song as you'll hear this or any other year. Sugar land and Hearts On Fire were up next before Marnie's most recent track Wolves which was superb. Ladytron's Seventeen came next, highlighting the difference between the starker sound of Ladytron and Helen's solo work. That's not to say it wasn't great to hear that track as it remains something of a favourite of mine. The set then ended with an extended version of Submariner which rounded it all off nicely.
It really was an impressive show with the Crystal World working really well live. I had a chat with Helen afterwards and she said that work is going to commence on the next solo record soon. If it's anything like Crystal World we'll be in for a treat and if she's playing live near you, go to the gig.