Continuing their theme of releasing nothing but outstanding records, Glasgow's Night School Records have just released Hard To Please, the debut album by Sally Dige, a Berlin based Canadian musician. The album is a collection of first class electropop and is quickly becoming one of my albums of the year.
Opener and title track Hard To Please sets the standard quickly with an A Broken Frame era Depeche Mode feel, especially with its Leave In Silence like baseline. Diego's vocals are captivating, both on this track and throughout and they match the music perfectly. Immaculate Deception follows and whilst I realise this is both (1) and obvious and (2) a tedious comparison, Depeche Mode spring to mind again with the track having a distinct Speak & Spell vibe, albeit one with Siouxsie on vocals if you can imagine such a thing. Trust me, it's a very good thing indeed. So Far Away has a harder sound with Pretty Hate Machine style beats and harder, less obviously poppy synths, before the superb Doppleganger finishes off Side 1 beautifully with a wonderful piece of cold wave synthpop. I say Side 1 because I managed to get my hands on one of the limited edition clear vinyl releases as you can see below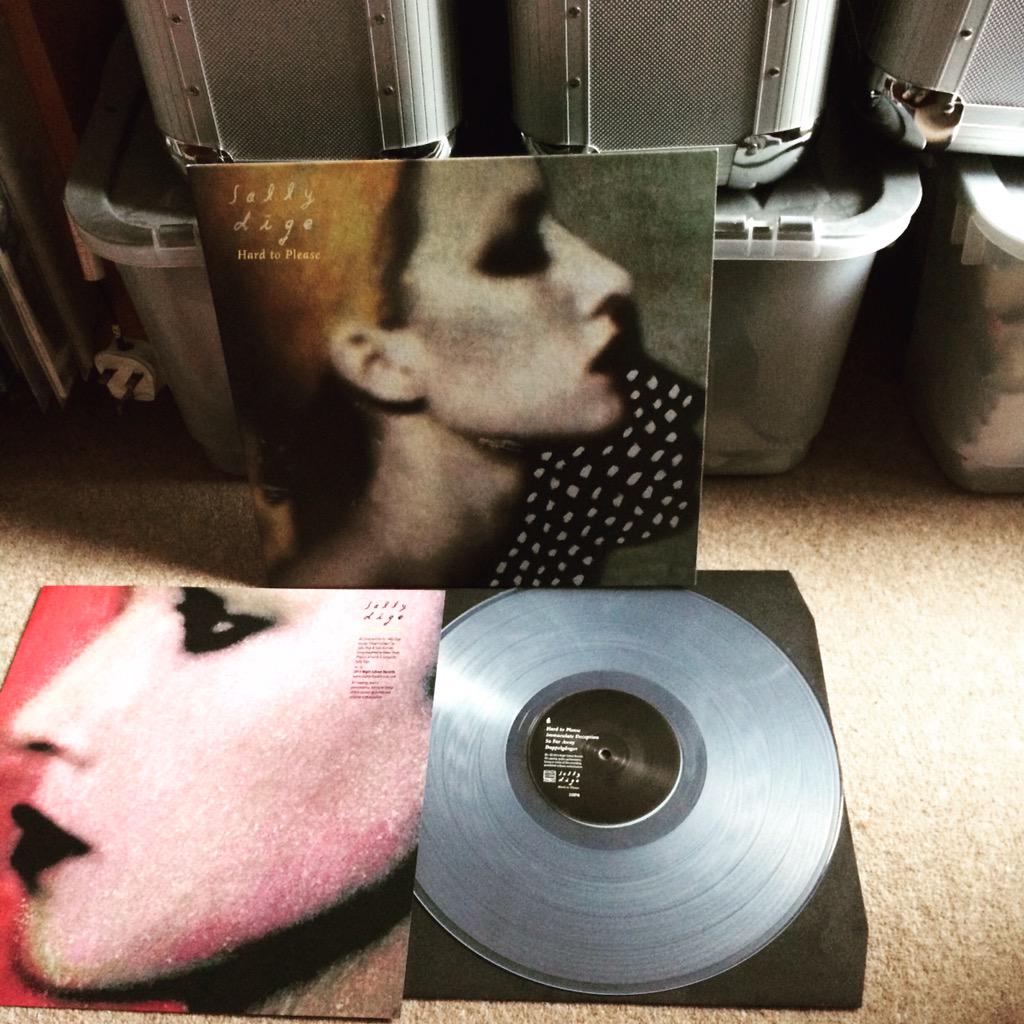 Side 2 continues where Side 1 left off with the Yazoo like Losing You. Don't let the comparisons to the early synth genius Depeche and Yazoo make you think this album is a retro sounding 80's thing by the way; that's just not the case. It takes influence from that era no doubt, but it retains a modern feel throughout. Your Girl and A Certain Beauty follow, the former following a Cocteau Twins path, the latter a more gothic one and both are a joy to the ears. The album closes with the dark Dance Of Delusion which reminds me of The Cure in the Faith and Pornography days and that can only be a positive.
Hard To Please is an album that is bound to appeal not only to fans of synthpop but also to anyone who enjoys artists who manage to combine a feel of experimentation with electronic pop which is never an easy balance to strike. Given that this is her debut album, and given that she strikes that balance so impressively, Sally Dige is an artist that I know I'm going to be keeping a close eye on. You should too.

Sally Dige Hard To Please is released on Night School Records and is available on vinyl and cd. GO to http://nightschoolrecords.com to find out more